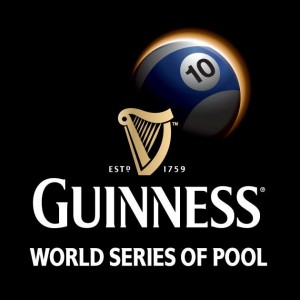 Please find the news release on 30 Apr. Click here:Pulse-WSOP-Media Release 1_180410
Please also notice: Because the event is beer sponsored and their code of practice cannot allow age under 18 to participate.
Dear members,
Please find attached Guinness World Series of Pool factsheet, Players entry rules conditions and entry waiver form. I would appreciate you can forward to the related association to submit players entry by April 30th to Ms Jaime Chan at Jaime.Chan@espnstar.com . FYI, we have selected and confirmed the following international players to be seeded as organisers invited players.
1. Mika Immonen (Finland, Current world number 1)
2. Ralf Souquet (Germany, Current world number 2)
 3. Ricky Yang ( Indonesia, Current world number 5)
4. Thorsten Hohmann (Germany, current World number 6)
 5. Neils Feijen (Holland, Current World number 7)
6. Shane Van Boening (USA, Current world number 11)
7. Johnny Archer (USA, 2005 Mosconi Cup winning team Captain)
8. Alex Pagulayan (Philippines, 2008 World Pool Masters Champion)
And for qualifying events, please kindly ask the qualifying players to contact POBSI for entries.
The information please download the below,
Guinness World series of Pool factsheet 20100401
2010 GWSOP Players Entry Rules Conditions 0401
2010 GWSOP entry waiver form final version